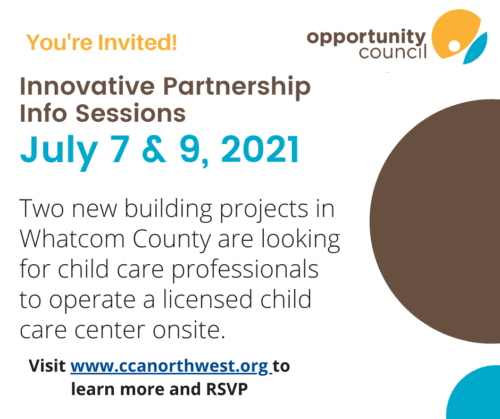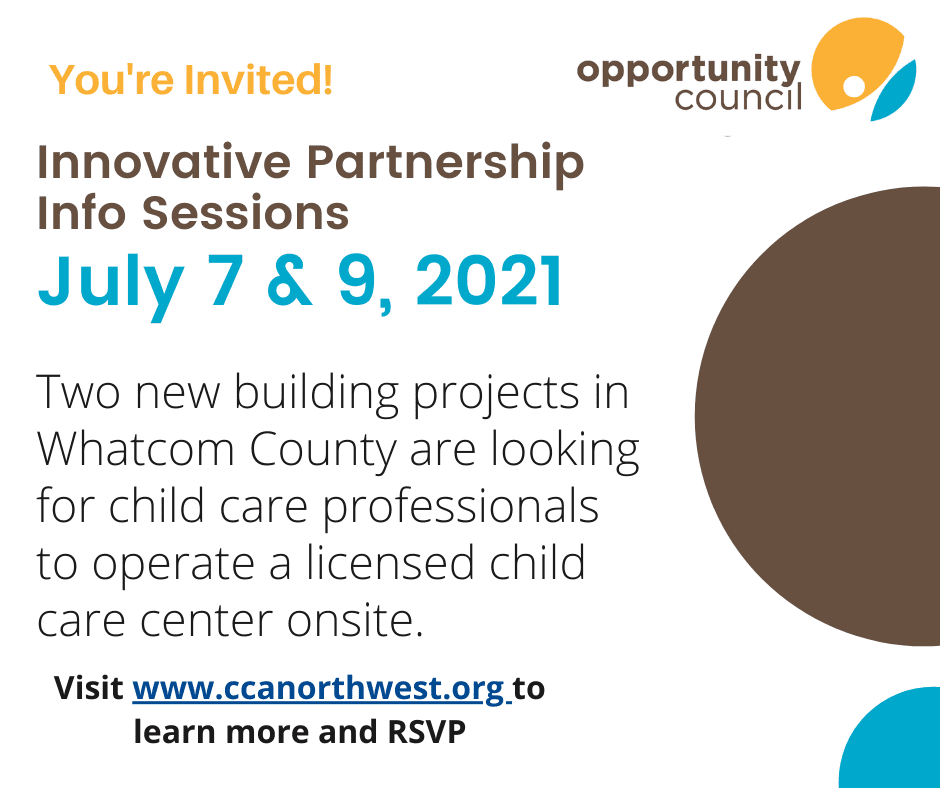 The Center for Retention & Expansion of Child Care NW (C-RECC NW) team is hosting two free virtual informational sessions on July 7 and July 9 with two building project representatives who are looking for child care professionals to operate a licensed child care center onsite in Whatcom County. 
Informational Session #1: Wednesday, July 7 from 6:30 PM – 7:30 PM
Informational Session #2: Friday, July 9 from 12:30 PM – 1:30 PM
During both virtual sessions, an overview of the two building projects will be given with information on locations, specifics of classrooms and amenities, projected opening date, and what this innovative type of partnership would look like. There will be also be a time for questions. If neither session works for you but you're interested in hearing about informational sessions, please submit an interest form by clicking here. These two sessions are just the first of more to come.
Details on how to join the Zoom call will be sent a day prior to the scheduled time to all interested participants who RSVP. Please note that you are welcome to join both sessions but they will be covering the same information. Anyone interested in learning more about this type of partnerships is welcome to attend.
Interpretation is available and can be requested via the registration before 5:00 PM Monday, July 5.