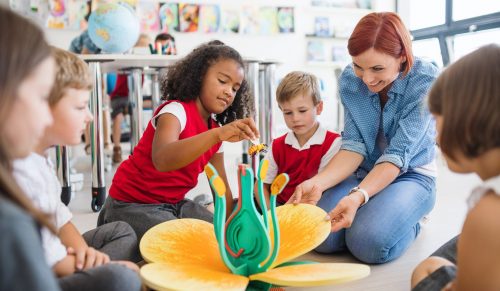 Are you looking to advance your career in early learning? Are you passionate about helping child care providers instill excellence in their programs? Would you like to join an awesome team and receive great benefits?
Job Summary:
The Early Learning Coach is responsible for the implementation of services on behalf of Early Achievers (EA), Washington's Quality Recognition and Improvement System (QRIS). Responsibilities encompass "improvement" supports for providers that include, but are not limited to, technical assistance, professional development and coaching services. Early Achievers offers coaching services for early learning professionals (family child care, child care center, Early Childhood Education Assistance Program, Head Start and Early Head Start) before and after they have received a quality rating in order to support each child's learning and development. Coaches may also provide services to non-EA programs throughout the region. Coaches are a member of the Quality Child Care/Early Achievers Team.
View full job description and apply here on the Opportunity Council website. 
We are a supportive team committed to improving quality in early learning. Visit ccanorthwest.org/staff to learn more about us.