Over the past few weeks Child Care Aware of NW Washington hosted advocacy meetings throughout our region. Child care providers and community members joined us for energizing conversations in Bellingham, Everett, Lynnwood, and Skagit County. The discussions covered the legislative and state budgeting timeline, an outline of the current economy of child care in Washington, and suggestions for how providers can directly get involved in making change.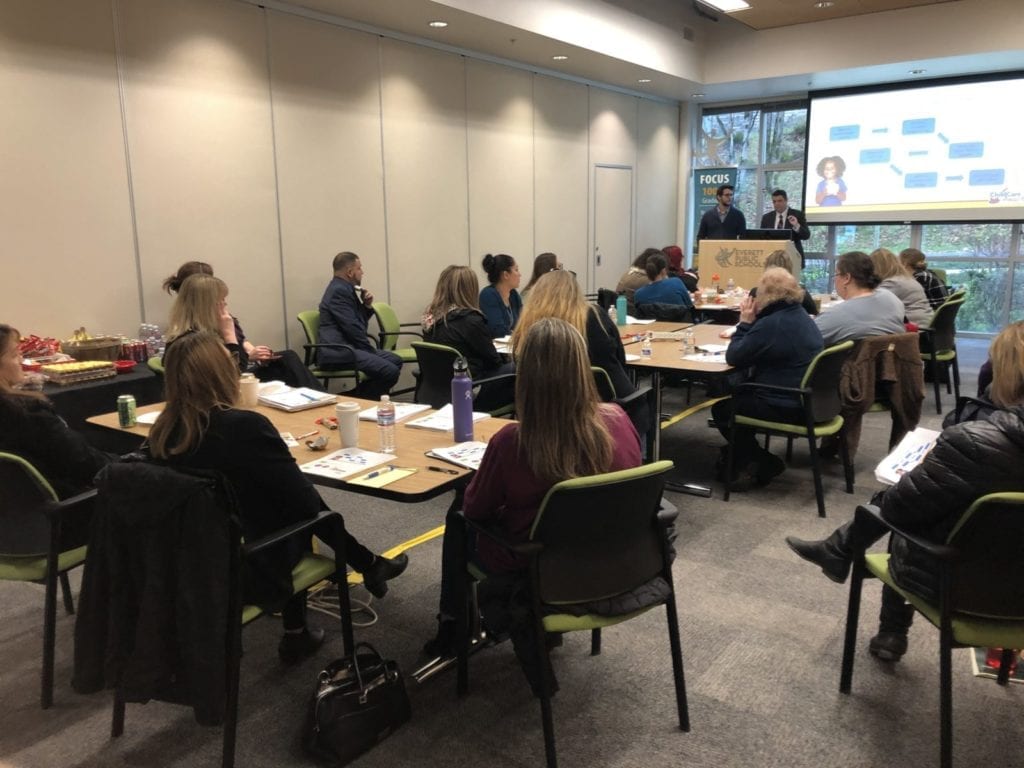 Great turnout! Thanks to all the providers who joined us at an advocacy meeting.
Child Care Aware Legislative Priorities
Policy Director Ryan Pricco and Engagement Specialist Cameron Joy-Kurtz also highlighted the Child Care Aware legislative proprieties for this upcoming year:
Increase Working Connections Child Care rates so they cover the cost of quality
Fully fund Early Achievers, particularly supports for participants
Expand and reform Working Connections so all families who need it can access it
Sen. Patty Murray's Child Care for Working Families Act
Department of Children, Youth, and Families Compensation Technical Workgroup
Make targeted investments for families with unique challenges

Families experiencing homelessness
Children with special needs
Families who use Family Friend & Neighbor child care 
Take Action
Are you a parent or a child care provider? Are you interested in talking to legislators about issues like subsidy rates? Do you have questions or concerns for the Department of Children, Youth, and Family Services? We would love to help you amplify your voice! 
Visit the Child Care Aware of Washington Action Center for more information. If you prefer to have a conversation, feel free to give us a call at 1-888-444-1862 ext. 227 and we can connect you with advocacy opportunities as well.