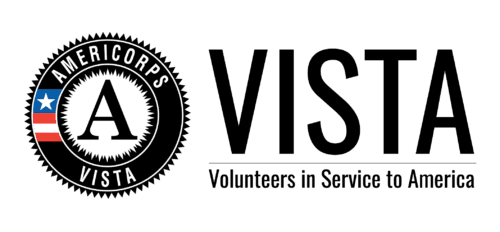 Seeking Quality Child Care VISTA – Could it be you?
School readiness begins at birth! The Quality Child Care Division at Opportunity Council raises awareness about the vital role that child care providers play in ensuring healthy emotional and physical development, early intervention for suspected developmental delays, and high-quality early learning. Ninety-percent of a child's brain develops by age five, and early experiences impact every aspect of a child's life.
Based in Bellingham, the VISTA Member will build on initiatives in Whatcom, Skagit, San Juan, Island, and Snohomish counties. The goal is to increase access to high quality child care for families with low incomes in NW Washington through community partnerships, training, and strategic programming. The Opportunity Council VISTA Cohort in Bellingham includes monthly team meetings, Professional Development opportunities, fun team-building events, and four annual Days of Service.
Learn more and apply here: https://my.americorps.gov/mp/listing/viewListing.do?id=91842&fromSearch=true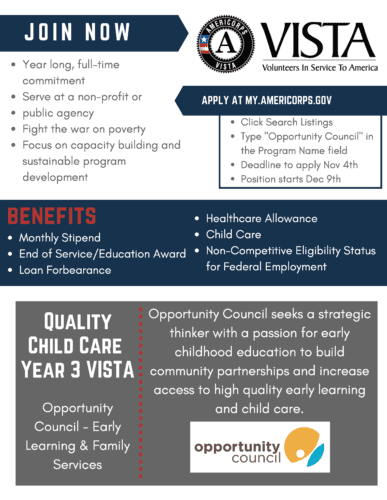 About VISTA
Founded in 1965, VISTA, Volunteers In Service To America, has been on the forefront of ending poverty in America for 50 years.
Members make a yearlong, full-time commitment to serve on a specific project at a nonprofit organization or public agency. They focus their efforts to build the organizational, administrative, and financial capacity of organizations that fight illiteracy, improve health services, foster economic development, and otherwise assist low-income communities.
If you are interested in applying or learning more about this position click here.