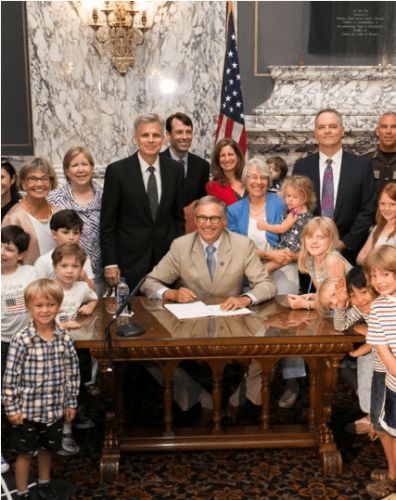 We are all advocates!
This training will explore advocacy – what it is, how to do it, and all the details in between. Whether you are a childcare provider, parent, business owner, or community member, you will learn how your voice matters and can make a huge impact on children and families.
What: Advocacy 101 – full *
Date: February 17, 2022
Time: 6:30 – 8:00 pm
Where: Online Zoom
This event is hosted by the Child Care Action Council and is open to anyone across the state. Please email instructor Alex Hanel, CCA of WA Mobilization Manager with questions.
* Sorry! Our friends at the Child Care Action Council reported that this training is now full. Stay tuned for details about the next opportunity to register for the same training in April.
---
¡Todos somos defensores!
La capacitación explorará la abogacía: lo qué significa, cómo hacerlo y todos los otros detalles. Si usted es un proveedor de cuidado infantil, padre, propietario de un negocio o miembro de la comunidad, aprenderá cómo su voz y su historia pueden tener un gran impacto en los niños y las familias de su comunidad.
La página de registro está diseñada principalmente para el desarrollo profesional de proveedores de cuidado infantil (STARS).  Si no está aplicando bajo este programa, ingrese 00000 para el nombre de la empresa y la identificación de STARS.
ESPAÑOL
Abogacía 101
23 de febrero
6:30 – 8:00 pm
STARS: 1.5
Donde: via Zoom
Este evento es organizado por Child Care Action Council, pero está abierto a cualquier persona en todo el estado. Envíe un correo electrónico a Alex Hanel, CCA of WA Mobilization Manager con cualquier pregunta.