Please click on the training title in the calendar below to learn more and register.
Due to COVID-19, scheduled trainings in April and May are on hold for the time being. In the meantime, our team is working to develop online opportunities to stay engaged and learn from each other. Feel free to reach out anytime with questions or thoughts on how we can help during these unprecedented times.
You may also submit a request for a customized in-service training.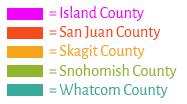 << May 2020 >>
Sun
Mon
Tue
Wed
Thu
Fri
Sat

26

27

28

29

30

1

2

3

4

5

6

7

8

9

10

11

12

13

14

15

16

17

18

19

20

21

22

23

24

25

26

27

28

29

30

31

1

2

3

4

5

6