Welcome! Our team of passionate early learning professionals work from offices located in Bellingham, Mt. Vernon, Everett, and Lynnwood. We work closely together and support each other to promote excellence in child care settings.

Bellingham Office
Wilanne Ollila-Perry, Quality Child Care Program Manager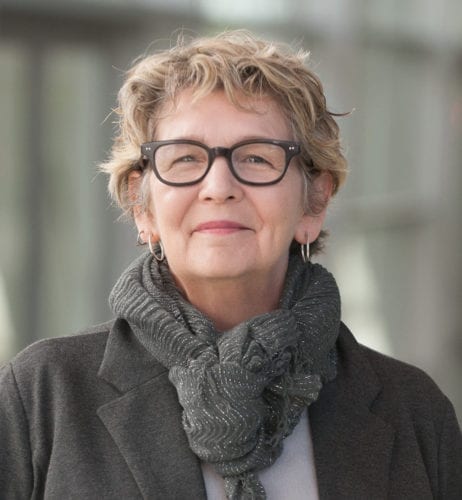 My passion for the early learning field began 39 years ago with the birth of my oldest child. I wanted to know everything about what was happening with his development while researching to stay ahead of his endless curiosity and desire to learn. Since that time my journey has provided me with diverse opportunities that have included family child care owner, center director for families living in a homeless situation, supervision of administrative eligibility, recruitment, selection, enrollment and, attendance and child care partnership sections of Head Start/Early HeadStart/Early Childhood Education and Assistance Program and educator for Whatcom Community College and Western Washington University. I have been with Opportunity Council for more than 25 of those years in the role of administrator for early learning programs which presently include USDA/CACFP family child care nutrition, Emergency and Homeless Child Care Subsidy, Child Care Aware of Northwest Washington /Early Achievers, child care/school district professional development alignment with new initiatives on the horizon such as Infant and Toddler Consultation.
I served as board president of Child Care Aware of Washington for eight years and have represented the western states on the national Child Care Aware of America Board. I firmly believe that everyday we have the ability and knowledge to support a child's caregiver(s) in understanding the significance of their interactions with young children. I live in Bellingham and have two grown children who do not. My husband Craig and my father round out my household and my very favorite thing to do is spend time with my three amazing granddaughters!
Julie Wasilewski, Professional Development Coordinator/Early Achievers Lead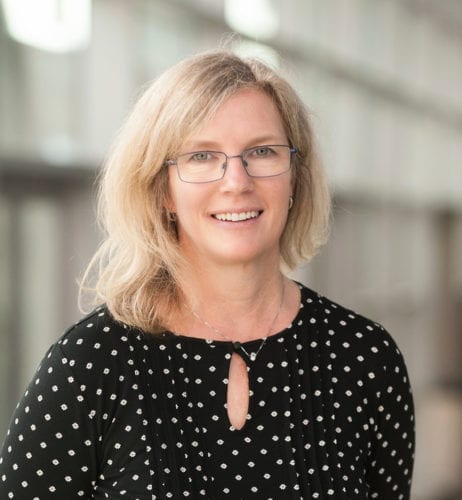 I have been in the early childhood field since 1996 and have worked with Child Care Aware of Northwest Washington full time since 2007. I started working in early childhood education with my own family child care. In 2000, I began working as a contracted employee with the Opportunity Council as a STARS Trainer and consultant in 2000. In 2005 I was a mentor/coach with the ESD189 on the Regional Early Literacy Grant. I went back to school in 2006 and acquired my Early Childhood Education Certificate in 2009. Being able to support families, children, and early learning professionals with education and resources is something I deeply enjoy. My heart is with my husband and three children, our black Lab, Kate, and being active and outdoors as much as possible.
Sue Duncan, Quality Child Care Program Assistant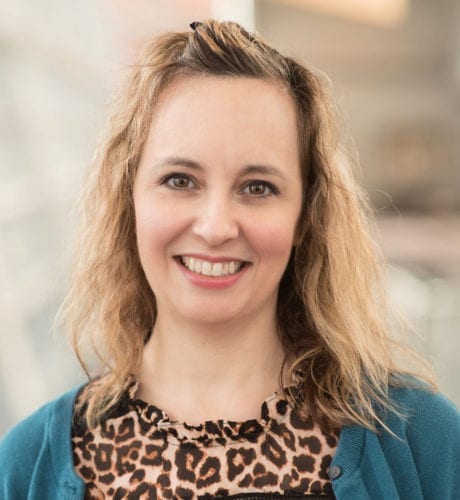 I began working with children as a teenager through my local YMCA in Southeast Everett.  Through these before and after school programs and day camps, I was introduced to diverse populations and nonprofit work. After graduating with a Spanish degree from Western Washington University, I discovered the works of Maria Montessori and Bev Bos, and started my professional journey in the early childhood world while growing my young family. I felt fulfilled working with children, supporting learning through play, context and discovery. I grew into a variety of roles: teacher, program coordinator, parent liaison. Most recently I have begun an AMI Assistants to Infancy certification program, which essentially is Montessori certification for working with infants and toddlers.
Today in my role at CCA, I have the unique opportunity to serve even more children by providing support to their caregivers. I find it very rewarding to support both families and providers by connecting them to the right people and resources they need. I love talking with you, listening to your needs and finding out how we can best support you.
Jamie Ashton, Early Achievers Coach/Trainer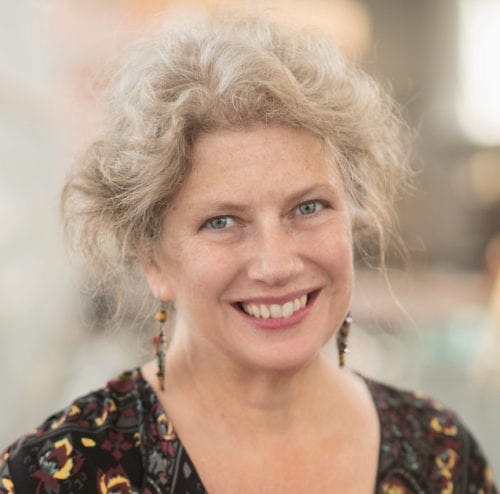 Before joining Child Care Aware of Northwest Washington at the Opportunity Council in the Spring of 2014, I spent more than 20 years as a teacher and administrator in early learning programs and schools in Whatcom County, leading one program through NAEYC Accreditation. My childhood goal was to become a park ranger and share my love of the natural world with others. Working with young children became my avenue to do this and to watch with wonder as they approach learning with curiosity, joy, and tenacity. I am passionate about supporting teachers and administrators to be reflective learners and am committed tofurthering the early childhood education field through my volunteer leadership roles with Washington Association for the Education of Young Children and National Association for the Education of Young Children. I live in Bellingham with my husband I continue to remodel an old house and transform my yard into a "secret garden." I am rewarded with occasional visits from my grown son and dream of one-day sailing to Alaska.I 
Kat Kayser, Early Achievers Coach/Trainer
The Early Childhood Education bug caught me early on in my life and I have been in the field for over 10 years. I had the opportunity to earn my bachelors degree in Human Development with a focus on Early Childhood Education from Washington State University. I have worked with a variety of Head Start centers; blended childcare and Head Start, tribal Head Start, and Head Start housed in an elementary school. Throughout my teaching career, I have had the pleasure to work with community members to increase the quality in our Early Childhood Education programs. I am excited to be a part of the Child Care Aware Northwest team and to work with providers going through the Early Achievers adventure. My passion is watching children grow in ways they did not think they could. My husband and I live in beautiful Bellingham.
Jeannie Lamphiear, Child Care Nutrition Program Coordinator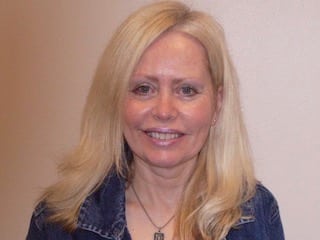 I have devoted my entire career to early learning. I began as a family home childcare provider. I then earned a degree in Education from Western Washington University, and worked as a substitute teacher in Bellingham and Ferndale Schools. For the past 20 years, I have worked as the Program Coordinator for the Child Care Nutrition Program at Opportunity Council. I am a state approved trainer, and I work with a fantastic group of family home child care providers in three counties.
Jordan Laughlin,  Early Achievers Coach
Prior to my career in early childhood education, I worked within the nonprofit sector for several years,  serving children, youth, and mothers experiencing homelessness. I developed a passion for early learning while working with military families on a United States Marine Corps military base. That passion led me to continue teaching in the Head Start program and most recently, for a local early learning program where I underwent Early Achievers rating. Working for Child Care Aware has given me a unique and fulfilling avenue to serve my community and allows me to continue to experience the fun, creativity, and compassion that make up early childhood education. In my free time, I enjoy hiking and backpacking with my German Shepherd, Odin and my husband, gardening, and taking care of my 60+ houseplants.
Everett Office
Ellie Brown, Early Achievers Lead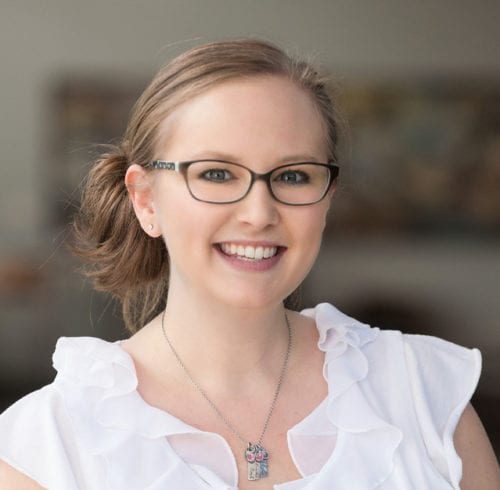 My passion for education and love of children started me down a path towards Early Childhood Education over 15 years ago! I've held many roles in our field including Program Supervisor, Site Supervisor, Preschool Teacher, Assistant Director and Early Achievers Coach. My experiences include preschool teaching, supervising afterschool and summer programs for children, and oversight of staff, curriculum, finances, and general management in corporate childcare. I earned a bachelors degree in Early Childhood Education from Trinity Lutheran College and have since placed enormous value on strategic development and implementation towards helping children grow, learn, and feel cared for. My heart is in seeing children become lifetime learners and helping people reach and exceed their potential in providing quality educational environments. Born and raised in Snohomish County, I now live in Arlington with my husband, two sons and daughter.
Angie Scharbau, Early Achievers Coach
I stumbled in to licensed childcare as a part time job and I fell in love with the field. Twenty years later my experiences include Director, Sr. Program Director of youth and family services, and Executive Director of a non-profit youth organization. I have had excellent mentors at every stage of my career and value those supportive relationships. My BA is in secondary education and English, and am completing a BS in Children's Studies. Prior to coaching I supervised a small center; I received coaching over three years as the program went from rating through renewal. Coaching professionals in the field of early childhood education exciting. I love seeing teachers set goals, work hard and succeed. This is an exciting time to be in Early Education and I can hardly wait to see the future we create.
Joshua Morales, Early Achievers Coach/Infant Toddler Coach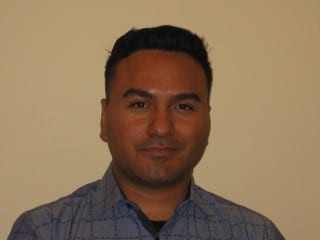 I have three years of experience working with the Early Childhood Education Systems. I worked as a Family Advocate and also helped manage a center at Inspire Development Centers for the ECEAP and Migrant Seasonal Head Start programs. Prior to that, I worked nine years with Conway School District as a Family Advocate/Paraprofessional for the Migrant/Bilingual programs, and I was Youth Pastor for five years. Originally, I wanted to be a Juvenile Probation Officer, for I enjoy working with youth and young adults, but now I really love working with children and families.
I was born in Los Angeles, California. As a child, I migrated to Mexico back and forth with my parent, two sisters, and three brothers until we all moved to Washington State when I was 12 years old. I graduated from Sedro Woolley High School, and then earned my Associates Applied Science in Criminal Justice at Charter College-Bellingham and an Associates in Theology at the Mount Vernon Apostolic Bible College. Now I am excited to join the Opportunity Council and Early Achievers team, and I can't wait to start serving children/families in our communities of Everett and the Northwest.
Melanee Renfrow, Early Achievers Coach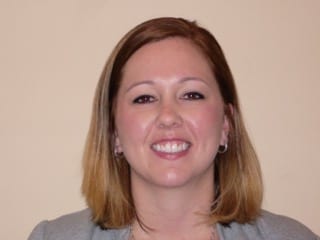 Over the last 10 years I have worn a variety of hats in the early education field. I started in the field as an assistant teaching Pre-kindergarten and as the children touched my heart I had a thirst for knowledge and education about these young human beings. I received trainings and mentoring from seasoned teachers around me and moved on to lead teaching Pre-kindergarten, Infants and then Toddlers. I received my Bachelors in Education in 2012. I wanted to share my knowledge and start teaching teachers so I became the Education Coordinator for a childcare center. I have been with the Opportunity Council/Child Care Aware since September 2015 as an Early Achievers Technical Assistant. Working closely with providers encouraged me to go back to school to gain more knowledge about early childhood. I will be returning to school for more ECE credits. My three children drive me to want the best care and education for young children.
Jaime Ruth, Early Achievers Coach
I have been workin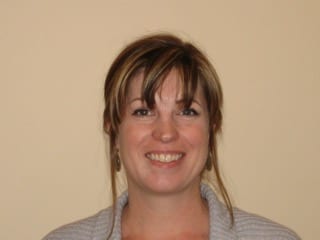 g in the field of early childhood education for over 19 years. My love for children and the creativity they embody began even earlier.  When my oldest daughter began preschool in 2001 at the Concrete WA Cooperative Preschool, a parent involvement program, I recognized I was drawn to teaching. In 2004, I became the Lead Teacher of the Sedro Woolley Cooperative Preschool.  I taught toddlers and preschool age children in the classroom setting for several years, earning my AA Degree in ECE. Alongside Skagit Valley College, the framework of the Co-op provided support, parent education, and promoted longstanding relationships between families and their community.
After my fourth child, I opened a licensed childcare for a period of eight years in my home. The children I served inevitably became part of my family. I relished the joys and challenges of supporting a mixed age group in an in-home atmosphere. Additionally, I have worked as a substitute teacher for the SPARC and Head Start programs in Mount Vernon.  Also, I worked as a Family Resource Coordinator in the Oak Harbor School District, connecting families of children birth to 3 years with developmental delays to services.  I am passionate about the importance of early intervention across all early learning environments.
Currently I live in Clear Lake, Washington with my husband and our four children – a blended family made up of one young adult in college, two teenage boys, and a fourth grader – two dogs, two cats and two goats, and 14 chickens. A family of lifelong learners!
Elyssa Yunker, Early Achievers Coach/Trainer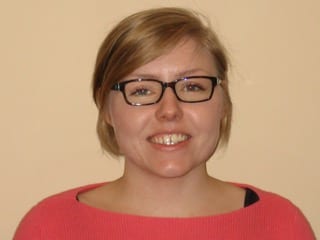 I received my B.S. in Psychology and B.A. in Fine Arts with the hopes of going into the field of social work. During this time I worked at the child development center on campus. This is where my love for early education was solidified. I added on a minor in Human Development with a focus on early education and family systems. Since completing my degrees I have worked as a teacher, program supervisor and director in the early childhood field. My passion is in learning, growth and development in any age and strengthening the awareness of the importance of early childhood education and professional development. I currently live in Snohomish County with my two lively dogs.
Charlotte Zissel, Early Achievers Coach/Trainer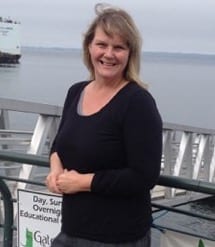 I have worked in Early Childhood Education for over 30 years and have never thought of doing anything different. My educational background includes, Psychology, Montessori Method, and ECE. I have experience in many aspects of Early Education. I have taught in Montessori schools, owned a family childcare, trained and mentored teachers and directed a childcare center. Since starting with Opportunity Council/Child Care Aware in 2014, I have seen so many educators reach goals they never thought attainable. I enjoy helping teachers create nurturing, rich learning environments for children. My spare time is spent with my husband, two grown sons and our crazy animals. I am in awe of the changes this field has made and I hope that as an Early Achievers Coach and Technical Assistant Specialist I can support teachers to help children be life long learners.
Lynnwood Office
Elaine Larson, Early Achievers Regional Coordinator
I h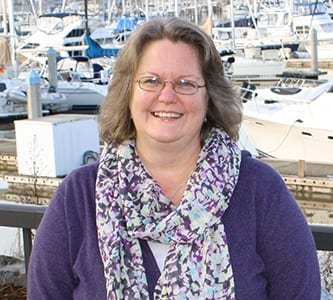 ave been in the field of early childhood and school age care for over 30 years in a variety of settings. My career started out as a camp counselor which moved into being the director at a number of before and after-school age programs. I then was hired by Child Care Resources in King County as their first training coordinator and later became the director of provider services. After 13 years there, it was time for a change and I became a center licensor with DEL in Snohomish and Island Counties, where I worked with a great group of providers and on a team of licensors who believed that relationship-based licensing was paramount to helping providers make positive changes. When the opportunity arose to go back to the Child Care Aware/Child Care Resource and Referral world, I jumped at the chance and was hired in April of 2013 to be the Regional Coordinator for Early Achievers. I love working with the team we have here and seeing the dedication they all have to helping providers navigate the Early Achievers program. I live in Bothell with my husband, two cats and a dog, and two adult children who pop in and out every so often!
Kristen Bowler-Marere, MA, Early Achievers Lead/Trainer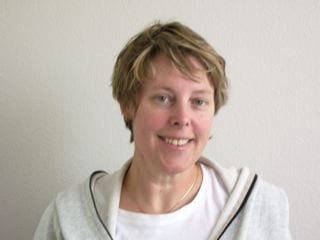 I have worked with children since 1998. I began working in Early Childhood Education almost by accident. I was a new teacher with a Masters in Human Development who just moved to South Whidbey Island. The only work I found was as a substitute teacher at a preschool. I fell in love with the program and children and ended up working there for 12 years. I was a toddler teacher, preschool teacher, lead teacher, the Assistant Director, and have been a literacy coach for David Matteson's Foundations in Literacy. Now I am a Technical Assistant Specialist, Rating Readiness Consultant, Coach and Trainer for Early Achievers. I live with my husband and daughter on beautiful Whidbey Island.
Kelly Clark, Early Achievers Coach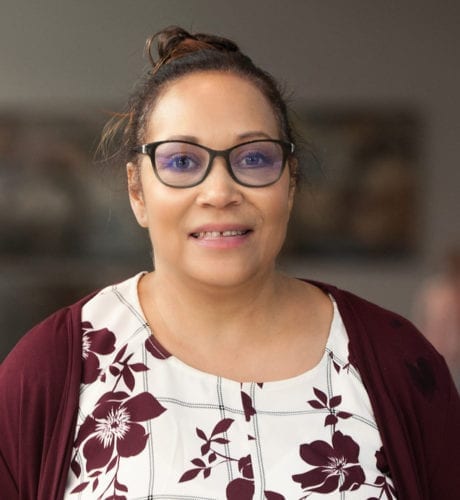 The field of education feels sort of genetic to me. My mother, step-mother, and step-father were Seattle School District elementary teachers, my sister teaches at the University of Phoenix, and I am at the opposite end of the spectrum, working with the youngest of learners. Ages 3-5 was always my favorite age-group to teach.
I earned my Associate of Arts degree in the early 90s, primarily studying toddlers and preschool age children. My husband and I also raised 4 children. During the completion of my Associates degree, and teaching preschool in Ballard Washington, I became very concerned about the absence of diversity acceptance, and multi-cultural awareness by both teachers and children and parents at my center. I was granted permission by my Director and the Board, to research, develop, and implement a "curriculum" for the center. My first huge task was staff and parent education. This endeavor was very challenging and difficult but ended up being extremely successful and lasted the duration of my 15- year time at this center, where I eventually became the Director.
In 1996, I went to work for the Snohomish County Head Start program where I developed into a much more seasoned professional over the next 22 years. I also begin a single-mother to a total of 5 children. I worked as an Early Childhood Trainer out in the field, a classroom teacher, an Education/Disabilities Manager, and a Teacher/Family Advocate. A large part of all my positions with Head Start was home-visiting. It was in these roles that I deeply learned the importance and necessity of supporting parents as their child's first and most important teachers.
I enrolled in an Early Childhood Bachelor's program at North Seattle College, the first of its kind in Washington state. I hope to complete this degree before the end of the year. I am also extremely passionate about equity. In February of 2018, I was afforded the privilege of working for the Opportunity Council, in the Childcare Aware, Early Achievers program. My personal goal in this program is to do everything I can to work with providers and my colleagues, to assist in leveling the playing field for all children in licensed childcare, in Washington state.  Early Achievers is a high-expectation rating system, with very high standards. My belief is that if programs share the vision of providing the highest quality programming to our children, they will be rewarded with the pride from their achievements, and the beauty of their programs.
Katie Cunliffe, Early Achievers Coach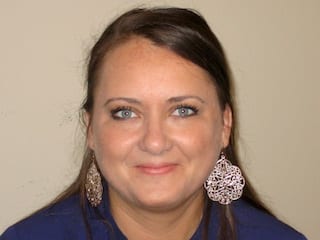 I got started in the childcare field 15 years ago, as a nanny for a one-year-old  and an eight-year-old. After getting married and having my own small children, I started working in licensed centers and ECEAP blended sites in Snohomish County. Over the years I have been a Waddler, Toddler, Preschool, Pre-K, and School Age teacher, as well as an Assistant Director, and running the USDA food program. My passion is for Pre-K and literacy. I love to read and to foster a love of reading in the children I work with.
I've been through the Early Achievers process in two centers in a managerial role. I loved how the coaches really helped to build the confidence in the teachers and program and really inspired the passion in everyone to take their work to the next level and improve their program. I'm very excited to now be a part of that process as an Early Achievers Coach myself, to help reach the goal of every child having the opportunity to receive the same quality of care, and give all of our children a brighter future.
I live in Arlington, with my two teenagers, and dog, where we spend as much time as we can hiking, biking, or kayaking.
Esther Iles, Early Achievers Coach/Infant Toddler Coach/Trainer
I was introduced to the Early Childhood Education field in 1982 when I began working at an infant/toddler care center in Seattle. I fell in love with the work because of my joy in building relationships with children and families, my fascination with human development, and the particular way that it aligned with my personal convictions to build a career that promotes a healthy future. Since then I have worked in many different roles, from infant teacher to Assistant Director, to Program Supervisor, to Consultant (for teacher training and curriculum development). My specialty is in Infant/Toddler care and early learning. I have participated in a variety of training and education in ECE and related fields over the years. These are a few of them that have been very valuable for me: a BA in Human Development, Post-Partum Doula training from the Simkin Center at Bastyr University, High/Scope Preschool Curriculum training in Ypsilanti, MI, RIE training with Magda Gerber, Promoting First Relationships, and a UW extension class on Infant Mental Health. I see the role of Early Achievers Coach as a natural extension of the work I have done and I feel honored to participate in the professionalizing of ECE and its continued efforts to support all children and families.
Ashley Stalder, Early Achievers Coach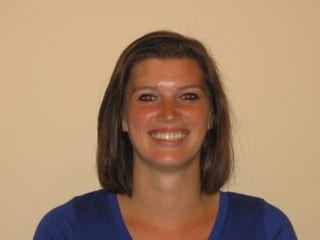 My experience working with children started when I was very young babysitting my cousins. From there I worked in my aunt's in home childcare, which later lead me to work for the YMCA childcare department. I spent the last 13 years working in early childhood education with children birth to school age, but spent most of my time working in the toddler room. While working in the toddler room I had the experience of going through the Early Achievers rating process. I attended WSU graduating with a Bachelor's degree in Social Science with a focus in Human Development, Sociology and Psychology. It was in June of 2017 when my center shut down that I moved north and joined the Early Achievers team as a coach, where I hope to continue supporting children's learning and teacher professional development.
Angela Thatcher, Early Achievers Coach/Infant Toddler Coach/Trainer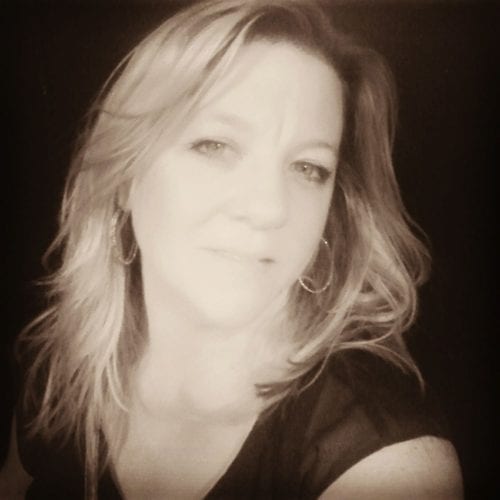 I have always loved working with young children. My first job was working in an infant center as an infant teacher, although at that time I didn't know I would still be in the field almost 30 years later, I loved that job. After completing my AA in interior design I soon learned that Early Learning was where I belonged. I opened up a family childcare and continued my education in Early Childhood and received my second Associates degree in Early Childhood. After working as a center director for 15 years I wanted to learn more about early learning.
My commitment to being a life long learner has encouraged me to never stop pursuing more knowledge about this ever changing field. I completed my BA in Early Childhood Education/ Administration in 2010. I have spent the last 10 years working in Head Start, ECEAP and as a mentor/coach for Early learning professionals. In 2010 and 2011 I worked as an early learning coach as a part of Seeds to Success (Early Achievers Pilot program) since then I have worked in a variety of roles working with providers all over Snohomish County, mainly as an Infant and Toddler coach as a part of the regional Infant and Toddler project. So it was a natural transition to the Opportunity Council working as a Early Achievers Technical Assistance Specialist and an Infant and Toddler Coach. When I'm not at work I enjoy hanging out with my 3 boys and cheering them on at their football and basketball games.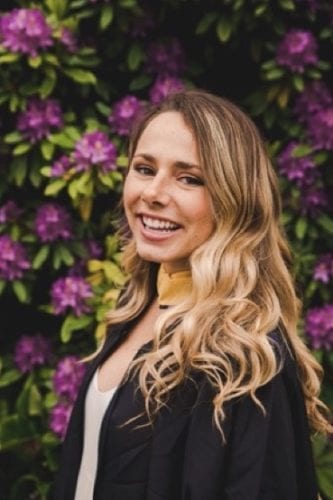 Kristin Dachelet, Infant Early Childhood Mental Health Consultant
I have always had a passion for working with children and families in various capacities. While getting my Bachelors in Social Work and Education Policy from the University of Wisconsin-Madison I worked as a Behavioral Treatment Technician utilizing play therapy with children who are part of the autism spectrum. I was also given the opportunity to partner with the Boys & Girls Club as a Social and Emotional Learning Counselor, and utilized my final year in Wisconsin working as an intern with American Family Children's Hospital of Wisconsin in their Child Protection and Prevention Program.
I then moved to Washington to pursue my Master's in Social Work with a focus on Children, Youth and Families and Fellowship as an Interdisciplinary Early Intervention Scholar. While completing my Masters I worked with an Early Intervention agency to evaluate children's development, facilitate play and feeding groups and provide direct counseling support services to families.
Upon graduating with my Master's, I was given the opportunity to facilitate a research study with the University of Washington to support the mental health needs of young mom's. As well as joining the remarkable team at Child Care Aware as the Infant and Early Childhood Mental Health Consultant for the Northwest region. I deeply enjoy working with Early Achievers coaches, as well as the direct work with the providers and families we serve. I live in beautiful Seattle where I enjoy spending my free time hiking, cooking and exploring the beautiful Washington state!
Mt. Vernon Office
Delenee Brugman, Early Achievers Lead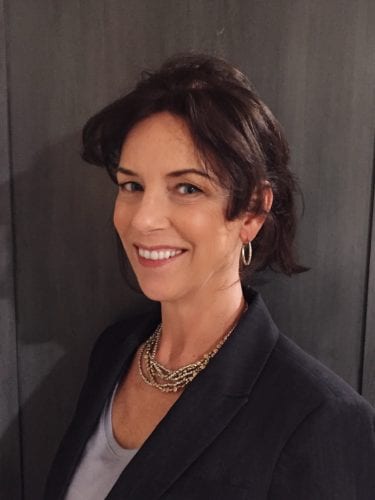 Joining our team is an honor. We ultimately empower our youngest learners to reach their full potential, and we do it through supportive relationships amongst people with the same heart and with the same goal of continuous improvement for early childhood professionals, and families. I like the forward thinking that Early Achievers embraces, and I strive to approach our work with respect, understanding, and kindness. Each child and each provider are unique and require individualized support and collaborative solutions. My "why" for advocating for children, families, and those that care for them is summed up in this statement from our Early Achievers Participant Operating Guidelines, "The early years in a child's life are profoundly important. The social, emotional, physical, linguistic, and cognitive experiences a child has during this time lay the foundation for a lifetime of learning."
Josephine (Jodi) Escalante, Early Achievers Coach/Trainer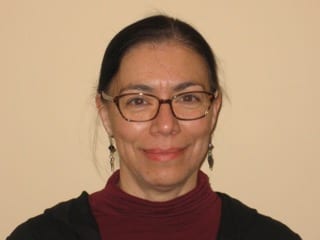 I believe that working in the field of Early Learning, Care and Development is the most impactful way to serve and improve the world. There are many ways to serve in this field and I have had the privilege of working in a variety of capacities. I have been a kindergarten teacher, a preschool teacher, a public school early learning coordinator, a school district math consultant, and a private non-profit early learning center director. With a Master's degree in early childhood education, I am certified to teach both general and special education. I am a State-approved trainer and enjoy working with adults as well as children. Prior to working in early learning, I was an investment banker and I like to help early learning folks to develop business practices that will make it easier for them to improve the lives of young children and their families.
Susie Manrique, Early Achievers Coach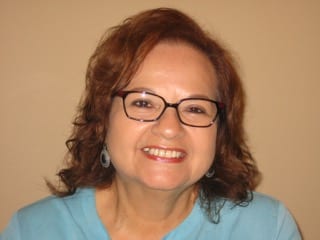 My beginnings with early learning started right out of high school working summer programs. I was given the opportunity to work with parks and recreation programs serving underprivileged children. Coming from a migrant background I also hold close to my heart the migrant families and children and was able to work in Summer Migrant Daycares year-round. I worked in a variety of roles, from bus driver to cook's helper and teacher's aide.
Then, I opened and ran a child care business for 25 years. I hope to bring to the table my experience. Recently, I completed the rating process and now understand more of the value (for our children, our families) and the privilege it is for me of being a part of Early Achievers. I feel I will be able to contribute to and help my fellow providers.
I was inspired by the video of Margarita Trejo, a provider from Eastern Washington. She ends the video with, "Si se puede!"("Yes, we can!") At that time, I was not sure about Early Achievers, but that is when I finally signed on, and now here I find myself in this new chapter of my life with the Opportunity Council. I believe that investing in our children is so important. One of my favorite quotes that I hold close to my heart says it like this,"Teachers plant seeds of knowledge that will grow forever."
I have lived in Skagit County for 45 years along with my best friend and better half, Joe, my husband.  I have three wonderful grown children, and three awesome grandchildren! I am so grateful for this opportunity of being a part of team that holds close to their heart a love and respect for children and their families as I do.
Ariana Santa Cruz, Early Achievers Coach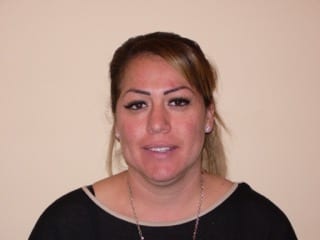 I was born in Nayarit, Mexic, where I attended school until Grade Nine. My dad helped us (two brothers, one sister, and my mom) get our residency in September 1998, and I started attending Mount Vernon High School. When I was in high school it was hard to learn a second language because I spoke Spanish and all the students spoke English. It was a new world for me. I met a teacher who spoke my own language, and she helped me little by little to learn the second language. The first time that I worked with kids I was in high school, working a part-time job at Best Self at Madison School. Working with kids helped improve my English. 
I enjoy working with people of diverse cultural and socio-economic backgrounds. I have current and previous work experience with parents and students providing educational and parenting classes, and I have been working as an Early Learning Mentor Coach for four years. My BA degree is in Educational Administration. Little by little, I'm reaching my goals for myself and my family. By studying and working hard all the time, I will continue to succeed. I have one son, he is 14 years-old and my pride and joy. By setting and achieving goals for myself, I give an example for my son to follow. I live in Mount Vernon, Washington. 
Jaime Thompson, Early Achievers Coach/Trainer
This love and passion for Early Childhood Education all began with a college class I enrolled in for fun. I found the theories and research intuitive.  I volunteered at a child care center as part of the course and I fell in love. Watching toddlers smear finger paint on a large sheet of paper in a group project, rocking the infants and reading board books with them, and even pretending to cook in the kitchen of the preschool classroom.  I felt deeply this is where I belonged. Over the course of the next couple years, I worked as an aide and an assistant teacher for ECEAP in Oak Harbor, WA.  I earned my Associate's degree in Early Childhood Education from Skagit Valley College in 2010 and my Bachelor's degree in Human Development from Pacific Oaks College. Finally, I worked as a lead teacher for the same ECEAP for the past 6 ½ years.
I believe in the importance of family involvement as a cornerstone to a child's success and development. My philosophy is founded on the quote, "Connection before correction"; you must first engage the heart to change the mind. My wish is to bring this philosophy to the work I do with both teachers and children every day.
When I'm not at work, I enjoy hiking the beautiful island with my husband and two sons. I am a pet lover with two cats and a dog at home. I love to read, knit, and bake when I can find the time.