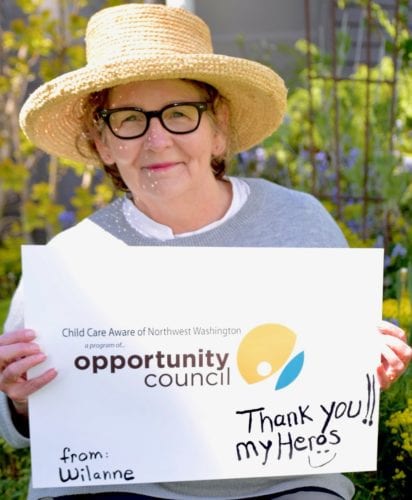 We're hiring! Our Bellingham office is seeking a full-time Early Learning Coach Lead. 
Are you looking to advance your career in early learning? Are you passionate about helping child care providers instill excellence in their programs? Would you like to join an awesome team and receive great benefits? You can learn more about us here.
View full job description and apply here on the Opportunity Council website. 
The Early Learning Coach Lead provides direct supervision to Early Learning Coaches, assists in goal setting and planning for the region-wide team, and may manage a small caseload of participants enrolled in the Early Achievers program.
Early Achievers offers coaching services for early learning professionals in family child care, child care center, Early Childhood Education Assistance Program, Head Start and Early Head Start programs. The Early Learning Coach Lead is responsible for the implementation of services on behalf of Early Achievers, Washington's Quality Recognition and Improvement System (QRIS) for early learning. 
The Early Learning Coach Lead is a member of the Early Learning team, part of the Quality Child Care Division of the Early Learning and Family Services Department at Opportunity Council. The Early Learning Coach Lead may also represent Opportunity Council and Child Care Aware NW in community meetings and groups.