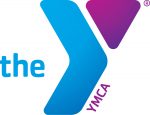 Visit Website Whatcom Family YMCA
The YMCA Early Learning Program in Downtown Bellingham is currently seeking a qualified, passionate Lead Preschool Teacher. The Preschool classroom has a capacity of up to 15 children (ages 3-4) with 2-3 teachers throughout the day. We currently utilize Creative Curriculum (5 hours of planning per week) and Teaching Strategies Gold, so some experience with those programs are helpful, but not necessary. We are seeking candidates who have experience with group care at this level (including all the activities that go with it like nap time, meals, facilitating learning activities and classroom management), as well as experience working with a team of people. There is some diapering/potty training still required in our preschool program.
If you have a love for this age group and feel qualified to be a Lead Teacher, please check out the job description below and apply!
Rate of Pay: $17.25-$20.25 per hour
Daily Schedule: Monday-Friday, 8:30-5 (includes 5 hours of weekly planning)
POSITION SUMMARY:
This position supports the work of the Y, a leading nonprofit, charitable organization committed to strengthening community through youth development, healthy living and social responsibility. The Lead Preschool Teacher at the Whatcom Family YMCA maintains a supportive, positive atmosphere that welcomes and respects all individuals, promotes the potential of all youth, and provides a quality experience to both youth and their families.
DUTIES AND RESPONSIBILITIES:
Supervises the children, classroom, and all program activities.
Mentors and directs the focus of the Assistant Teachers.
Follows all procedures and standards as established by the law or the Y; makes ADA accommodations where appropriate; maintains the program site, equipment, and required program records.
Create and follow the Preschool daily schedule of activities, transitions, meals, and napping using best practices in early childhood learning and development.
Works in collaboration with the Director, Program Supervisor and Assistant Teachers to create and engage children in a play-based curriculum, with an emphasis on social-emotional development; and arrange the environment using the ECERS environmental rating scale.
Creates a positive rapport and shared interest with all youth.
Provides opportunities for youth to lead, problem-solve, and make decisions and choices within the program and provides daily opportunities for youth to reflect on and respond to their experiences.
Be comfortable engaging in large motor activities with children such as beginning swimming and rock climbing.
Collects documentation for use in child assessment and portfolios.
Provides and welcomes ongoing dialogue with parents and caregivers about their child's needs and progress; connects families to the Y.
Attends and participates in family nights, program activities, staff meetings, and staff training.
Completes and records daily cleaning list, consistently cleaning, sanitizing, and organizing classroom materials and surfaces.
Administers first aid, completes accident forms, and notifies the Lead Teacher, Program Supervisor, or Director.
Follows organization's policies and procedures regarding protecting youth from abuse; including screening and selection, training and supervision, and responding to allegations. Communicate to all staff and volunteers the organization's commitment to protect youth from abuse.
Follows mandated reporting requirements.
OUR COMMITMENT TO EQUITY:
Everything we do at the YMCA is based on the ideal that everyone should have the opportunity to reach their full potential, regardless of their race, ethnicity, gender, sexual orientation or identity, diverse abilities, age, religion, socioeconomic status or any other statuses or identities. Our work is focused on eliminating barriers to access, eliminating disparities in health, providing educational support, supporting working families, and growing our next generation of change makers for our country.
QUALIFICATIONS:
1. Must be 18 years of age or older and a high school graduate (or equivalent).
2. Previous experience working with children in a developmental setting preferred.
3. Ability to plan, organize and implement age-appropriate/developmentally appropriate program activities.
4. Previous experience with diverse populations. Ability to develop positive, authentic
relationships with people from different backgrounds.
5. Current CPR (Adult, Infant & Child) and First Aid, AED certifications.
6. Complete Praesidium Child Abuse prevention training within 15 days of hire.
7. STARS 30 Hour Childcare Basic Training (Must be completed within 3 months of hire date)
8. Must have or be in the process of obtaining the following:
___ Negative TB Test
___ HIV/Bloodborne Pathogen training
___ Safe Sleep
___ MERIT ID account
___ Food Handlers Card
___ Cleared Portable Background Check from MERIT
___ MMR and Covid-19 Immunization Record
9. Willingness to obtain the ECE initial certificate or equivalent (approximately 20 credits).
WORK ENVIRONMENT & PHYSICAL DEMANDS:
The physical demands described here are representative of those that must be met by an employee to successfully perform the essential functions of this job. Reasonable accommodations may be made to enable individuals with disabilities to perform the essential functions.
The employee needs sufficient strength, agility and mobility to perform essential functions and to safely supervise program activities.
The employee frequently is required to sit and reach, and must be able to move around the work environment.
The employee must occasionally lift and/or move up to 40 pounds.
Specific vision abilities required by this job include close vision, distance vision, and the ability to adjust.
The noise level in the work environment is usually moderate.
This program participates in Early Achievers.