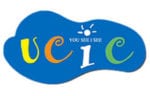 Visit Website UCiC School and Learning Center
Private Chirstian Early Learning Center
Join the early learning professional teaching team at UCiC Preschool; a Christian, culturally diverse early learning program. UCiC's Preschool is located in Bothell, WA and is a ministry of the Community Church of Seattle. We are looking for lead teachers,  float staff and assistant teachers to support our lead teachers in the Toddler, Preschool and Pre Kindergarten classrooms.
The Lead/Floaters/Assistant Teacher are all critical parts of helping our program keep the quality and consistency required when leading a classroom, assisting the Lead Teacher or giving breaks to staff. Do you have prior experience working with or teaching toddler, preschool/Pre-K age children or prior experience in children's ministry? Do you desire the opportunity to guide young children with regard to their academic, social/emotional and spiritual development? If this is you, applications are now being accepted.
Please refer to our website for more detailed information.
https://www.ucicschool.org/employment