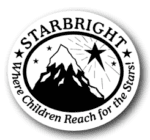 Visit Website Starbright Early Learning Center
Starbright Early Learning Center
Starbright Early Learning Center in Everett is looking for teacher assistants to join our program! We emphasize creativity, self-discipline, and self-worth while working with children individually to help them reach their full potential. Applicants must be team player, flexible, and creative. The hours are 3:30-6:30 pm, Monday through Friday.  
Qualifications:
Must be at least 18 years of age
Have high school degree or higher education
Have a least 1 year experience in working with young children 
Submit to background through the Division of Children, Youth, and families
Be CPR/1st Aid certified
Complete TB test
Complete food worker card
Be mentally and physically capable of caring for a large group of children alone in a classroom
Posses a strong work ethic, be punctual, and have minimal absences
Be able to kneel, bend, squat, pull, and lift up to 50 lbs
Have dependable transportation
This program participates in Early Achievers.