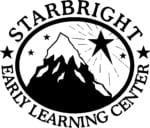 Visit Website Starbright Early Learning Center
Starbright Early Learning Center
Starbright Early Learning Center in Everett is looking to hire an afternoon teacher assistant in our older preschool classroom.  This position is part-time.  The hours are 3:30-6 pm, Monday through Friday.  We are a private preschool and our teachers understand the importance of developmentally appropriate practice in order to provide an enriched environment and high quality education.  
Qualifications/Requirements:
Must be 18 years of age
Have a high school degree or equivalent education
Have some experience working with children or in an early learning setting
Be CPR/1st Aid Certified
Submit to background check through Department of Early Learning
Complete a Tuberculosis test
Be mentally and physically capable of caring for a large group of children alone in a classroom
Posses a strong work ethic, be punctual, and have minimal absences
Have an awareness of the unique needs of young children and have appropriate expectations of their abilities
Have dependable transportation
You may visit our website for more information! 
This program participates in Early Achievers.