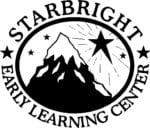 Visit Website Starbright Early Learning Center
Starbright Early Learning Center
Starbright Early Learning Center in Everett is looking to hire an afternoon teacher assistant either in one of our preschool classrooms. The position is part-time and the hours are 3:30-6 pm, Monday through Friday.  We are a private school and our teachers understand the importance of developmentally appropriate practice.  We emphasize creativity, self-discipline, and self-worth while working with children individually to help them identify their own unique strengths and abilities. 
Applicants must be at least 18 years of age.  Must also be team player, reliable, and flexible.  Duties and responsibilities include, but are not limited to; able to lift at least 40lbs, ensure safety and well-being of each child by responding to their emotional, social, and physical needs, must have basic understanding of child development, assist with daily activities and follow daily schedule of classroom.  
We like if applicants are first aid/CPR certified, have background check through Department of Early Learning, have food worker card, and certified in HIV/AIDs and bloodborne pathogens.  However, can be completed within 90 days of hire.  Please visit our website for more information. 
This program participates in Early Achievers.
To apply for this job please visit T.