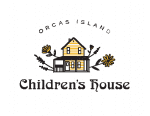 Visit Website Orcas Island Children's House
An Infant Toddler Center and Preschool on beautiful Orcas Island
The Lead Toddler Teacher is responsible for the care and education of young children ages 1 through 3.  Children's House is a 501 (c) 3 non-profit organization.
 
Ideal candidates:
are creative, fun-loving, and warm-hearted
respect the abilities of young children
are thoughtful in guiding social interactions
enjoy playful and physical activity
  The Lead Toddler Teacher must demonstrate competency to:
observe and document children's development
analyze and plan classroom curriculum based on individual children's developmental needs
design the learning environment to reflect the culture of children, families, and the community
plan developmentally appropriate classroom experiences
build positive relationships with children and families
The Lead Toddler Teacher must have the following:
a high school diploma; and
ECE Short Certificate or be willing to obtain within 5 years of hire
Some of the wonderful benefits of being a part of the OICH family, along with living on beautiful Orcas Island are:
competitive wages, benefits, and paid time off
scholarship and paid professional development opportunities
supportive work environment
small class sizes and low ratios
Orcas Island Children's House is an Equal Opportunity Employer. Employment is contingent upon the successful completion of a background investigation. Must maintain current food handler's permit, CPR, and first aid certification. This position requires long periods of standing and lifting.
 
Resumes and cover letters should be emailed to info@oich.org.
Compensation is commensurate with experience and education.
This program participates in Early Achievers.