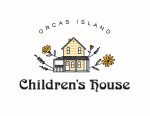 Visit Website Orcas Island Children's House
A place of wonder and belonging.
Cook and Nutrition Coordinator (Part Time)
 
Orcas Island Children's House is hiring! 
 
Our infant-Toddler Center and Preschool is seeking a part-time Cook and Nutrition Coordinator to support our school by preparing wholesome and healthy meals for children ages 1-6. Have fun planning menus that are culturally responsive and spark children's interest with creative and colorful presentations!
 
Qualified Candidates:
are creative, fun-loving, and warm-hearted
work efficiently to adhere to mealtime schedules
have experience planning and preparing food for large groups
respect the abilities of young children
must pass a background check and comply with other licensing requirements 
See full job description including benefits and requirements here. Resumes and cover letters should be emailed to info@oich.org. Compensation is commensurate with experience.
 
We look forward to meeting you!
This program participates in Early Achievers.