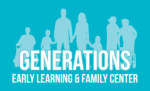 Visit Website Generations Early Learning & Family Center
The Teacher works as part of a center based team providing educational experiences with 2-5 year olds. Teachers complete conferences and plan and implement classroom activities. Teachers must maintain working knowledge of Childcare Licensing requirements and ECEAP Performance Standards. This position is located in an Early Learning Center, which is set in a skilled nursing facility and assisted living community. We are an Intergenerational program. Staff must be comfortable with senior citizens as well as people with disabilities. Must be comfortable working with children ages 1-6.
Opportunity for benefits: health, retirement, vacation, and sick pay.
Requirements:
Applicants must have an AA degree in Early Childhood Education and 2 years classroom experience in an early learning setting or an AA in ECE or a closely related field with documented evidence of 30 college credits in ECE and 2 years classroom experience. Students in the process of earning a BA in ECE are welcome to apply.
Experience with children (ages 1-6), valid CPR first aid card, food handler's permit, or willingness to acquire those upon acceptance of position. Must submit a DCYF criminal background inquiry, and Washington State training and registering system (STARS). Must be able to lift and move up to 50 lbs.
If interested, please email resume to Heidi@intergenchildcare.com, indicating position you are interested in. Please call 360-752-6336. For more information go to intergenchildcare.com or look at our Generations ELFC Facebook page.
This program participates in Early Achievers.