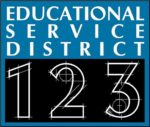 Visit Website Educational Service District 123
Department:    Early Learning – Early Childhood Education and Assistance Program
Reports To:      ECEAP Site Coordinator
Classification:  Non-Exempt (180 days- End of August – Mid June @ 8hrs/day) – Benefit eligible
Hourly Rate:   $18.89 starting hourly rate 
SUMMARY:  Educational Service District 123 is seeking five (5) qualified candidates to fill the ECEAP Lead Teacher position, located in Pasco. The Lead Teacher provides children with a positive learning environment and varied experiences that help them develop in all areas in a manner appropriate to their age and stage of development. The Lead Teacher works in collaboration with the assistant teacher to enhance the parent's role as the principal influence on the child's education and development.
ESSENTIAL FUNCTIONS:
The lead teacher must demonstrate competency to:
Observe and assess children's development.
Complete written observations of individual children throughout the year.
Develop a learning plan for each child within 90 days of school entry.  Maintains complete confidential records on each child.
Administer standardized screening tools on every child within 90 days of school entry. Re-screens and refers as necessary.
Plan children's curriculum based on child development knowledge.
Provide an integrated, child centered, comprehensive curriculum and multicultural environment, which meets the needs of every child, including those with disabilities.
Plan and develop a daily schedule of classroom routines and activities.
Prepare and implement lesson plans in accordance with the ECEAP program performance standards.
Design the learning environment.
Implement and supervise developmentally appropriate learning activities.
Build positive relationships with children. Interact positively with all children to support their individual learning and meet their emotional needs.
Plan guidance strategies for children.
Involve parents. Communicate regularly and respectfully with families and involve them in the educational program. Encourage and support families in working toward goals they have set for themselves.
Conduct three hours of educational planning meetings annual with each child's family.
Provide leadership and support to assistant teacher. Collaborate with Assistant Teacher to prepare and organize the classroom and classroom materials in accordance with the planned classroom program.
Assist with planning, preparation and serving of snacks and meals; participates in and facilitates mealtime service, and joins children at the table for support and conversation
Administer first aid as needed. Check indoor and outdoor environments for safety hazards. Work in collaboration with Mental Health Professional and Nurse Consultant as needed.
Supervise and support preschool teaching assistant. Assists with recruitment and training of family/community volunteers to participate in the classroom.
Participate in interdisciplinary planning for children and families to include staffing, multidisciplinary teams, individual education plans and other cross-component coordination efforts.
Participates in ESD 123 in-service staff trainings, staff meetings, and other education opportunities to gain knowledge and skills throughout the year.
Work in collaboration with Assistant Teacher, families and site team to ensure smooth transition for children and families to before – and after- school care and between ECEAP and Kindergarten.
Keep informed of ongoing program changes and updates.
Maintain confidentiality.
Follow all applicable Board Policies/Procedures and program requirements.
 OTHER JOB FUNCTIONS:
Performs related duties as assigned.*
*Related duties as required are duties that may not be specifically listed in the Position Description but are within the general occupational series and responsibility level typically associated with the employee's classification of work.
QUALIFICATIONS:
All persons serving in the role of ECEAP lead teacher must meet one of the following qualifications:
An associates or higher degree in Early Childhood Education; or
DCYF equivalent.
Bilingual in English and Spanish language preferred, but not required.
WSP/ FBI /CPS background clearance required.