 Visit Website A Childs Life Learning Center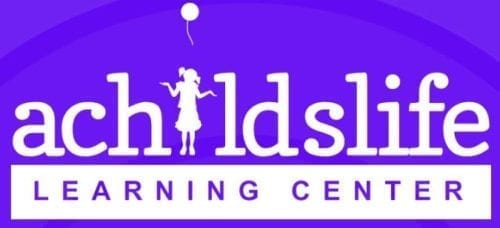 Be a difference maker!
A Child's Life Learning Center (ACLLC), a non-profit christian daycare in Bellingham, WA, is seeking an Assistant/Site Director to help lead our program in making a difference in the lives of children in Whatcom County. With over 80 children in our program ranging from 1 to 5 years old, and over 20 staff and teachers, there is plenty of opportunity to make a difference. We are open Monday through Friday from 6:30 AM until 6:00 PM. ACLLC has been providing toddler and preschool services at our location for over 15 years and will continue to be a resource to our community for years to come.
Assistant/Site Director Minimum Requirements:
Have at least two years experience working with children the same age level as the center serves
Willingness to assist in leading a non-profit, christian, faith based program in accordance with our mission
Assist our Director and our child care staff in delivering a high quality child care program that creates a warm, welcoming and inclusive environment for the children and their families
Willingness to work with the Program Director in planning and maintaining a quality, child-centered program and serve as the Site Director for ACLLC2 our toddler+ program.
Be part of the team responsible for managing the overall program including family/community relations, human resource development, staff scheduling, program planning, program implementation and evaluation; marketing, & enrollments
Maintain adequate supplies or center operations, including food, activity supplies and other materials
Assists Program Director in organizing/completing all billing, fee collection, DSHS audits, meal counts, attendance, staffing records, etc
Assists Program Director to manage the USDA program and yearly income study
Be a resource and role model to staff regarding behavior management techniques, parental interactions, curriculum development, classroom organization/layout, etc
Support teachers in their classrooms and provide bathroom supervision
Ensure that the facility is clean, safe, and well maintained
Preferred Qualifications:
At least one (1) year of full time experience in a director, assistant director, or similar role in a child care program
BS/BA or AA Degree in Early Education (or related field)
Additional Qualifications and Skills:
Must be familiar with, and make sure the center meets, all the minimum licensing requirements as laid out in Chapter 388-150 of the Washington Administrative Code (WAC)
Must be a motivated, upbeat management professional who creates a positive atmosphere and brings energy to the center everyday
Strong verbal and written communication skills; Must be organized, focused, quick to follow through & detail oriented
Must be proficient with a computer
Must be physically able to lift a minimum of 40 pounds, and work indoors or outdoors.
Must be able to assume postures in low levels to allow physical and visual contact with children, see and hear well enough to keep children safe, and engage in physical activity with children.
Benefits:
Full-time (35-40hrs/wk), hourly position with paid time off and 8 paid holidays.
To Apply:
Email your resume to kids@alifefamily.com. After receipt of your resume, we will contact you, and if qualified, setup an interview to get to know you better.
This program participates in Early Achievers.