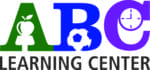 Visit Website ABC Learning Center
Infant Care Job Duties
Infant caregivers commonly provide general care to babies from birth to 12 months. To ensure the health and safety of infants, caregivers perform duties such as bathing, changing and feeding the baby. An infant caregiver will also entertain and educate infants by reading to, playing with and nurturing them. The infant care worker must also have good communication skills in order to relay the baby's status to the parents. Communicate with parents and guardians about the baby's daily activities, including diet, bowel movements, and general mood, which may require the care provider to keep records of the child's day.
Infant Care Career Requirements
Infant care education and training requirements vary depending on the state licensing regulations for care providers. Caregivers employed by childcare centers must meet the requirements, such as attaining the Child Development Associate (CDA) or the Certified Childcare Professional (CCP) credential.
We offer training or apprenticeship program in which new employees work beside experienced caregivers for anywhere from a few months to a year. Caregivers with experience and personality are the key qualifications we are looking for. 
Infant care workers are responsible for the care of babies from birth through twelve months of age. They bathe, change, and feed the infants, and entertain and educate the infants in their care by reading stories and playing with them. They also communicate with the parents about the child's day.
This program participates in Early Achievers.