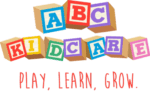 Visit Website ABC Kidcare
ABC Kidcare
ABC Kidcare Preschool & Childcare
Quality childcare serving Skagit county for the past 22 years. We are a small family-based business. We believe that creating a community approach is the best way to ensure success for all our students.
ABC Kidcare is a fun, safe, loving, and educational place for children to come learn, grow, and play. We provide a structured environment with a well-balanced curriculum.
We serve 12 children. Monday thru Friday
ABC Kidcare is looking for someone who has a passion for working with children and lots of positive energy to share with our group. Individuals must have experience in childcare, be reliable, dependable, flexible, and able to manage a group of children. I prefer that the applicant lives in Skagit Valley.
Other requirements include:
Infant & Child CPR/First Aid & Bloodborne pathogens
30hrs STARS basic training (can be completed online) Within 6 months of hire
Clear Background check with fingerprinting on Merit account
Food Handlers Permit
Clear / Negative TB Test
Knowledge of child development for birth thru 5-year-olds
Hours are between 7:00-5:30 p.m. (usually 9:30-5:30)
This is a permanent position. Please apply only if you plan on being long-term. Pay starts $14 to $20 DOE
Sorry, I am unable to accommodate applicants wishing to bring their own children as the childcare is at capacity.
Duties will include all aspects of child care, cooking, deep cleaning, lesson planning, and implementation of lessons.
Please submit a letter of interest with your resume via email
Sorry, I am unable to accommodate applicants who are wishing to bring their own children.
Thank You
This program does not participate in Early Achievers.