Leadership in Action (3 Part Series)
True leaders come in all shapes and sizes. Some are outgoing and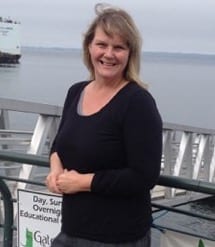 charismatic; others are quietly influential. This 3 part, online workshop explores the concept of leadership in the context of early childhood education. It looks at the multifaceted role of the director and the skills and competencies needed to nurture leadership at all levels of an organization. From practical suggestions and lively examples from high-performing directors, participants will learn how to create and sustain a compelling vision that transforms their centers into vibrant and engaging learning communities. This is a 3 part series 12/3, 1/5, 2/2, each from 12:30-2:30. Participants must attend all 3 session to receive all STARS hours.
Date: December 3, 2020
Time: 12:30 pm - 2:30 pm
Trainer: Charlotte Zissel
Cost: $40.00
STARS: 6
Core Competencies: Professional Development and Leadership; Program Planning and Development, Level 2-3

Registration Reminders
Up to $250 fee reimbursement may be available through MERIT.
Registration and payment required 48 hours in advance
Full refunds for cancellations are only issued with at least one day advance notice.
Sorry, no refunds are available for last minute cancellations or no-shows. Those arriving more than 15 minutes late will not receive STARS hours or a refund.
Class cancellations will be posted on our training calendar and registrants will be notified.
You should receive an automatic confirmation email within minutes of registering. If you do not receive one, please check your spam or junk mail folders first, then contact us at childcare@oppco.org for us to resend.
Sorry! For online trainings it is not possible to register and pay for more than one person at a time. Please submit a separate registration for each person attending. Thanks!