Infant Toddler Environment Rating Scale (ITERS-R) Deep Dive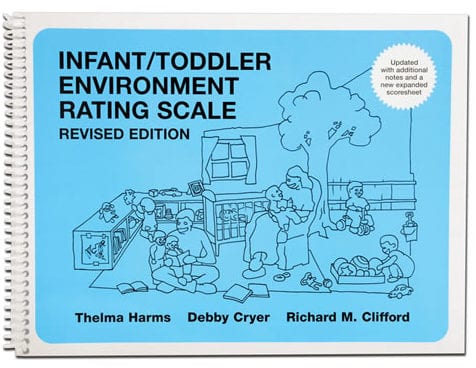 ITERS-R Deep Dive is a comprehensive study of the Environment Rating Scales Infant and Toddler scale. Participants will learn how to observe, score, and understand each indicator of the tool. The course will cover how to conduct a reliable observation.
Please note: Google Chrome or Mozilla Firefox are recommended browsers when registering for classes. The website has been experiencing technical difficulties with Safari, Vivaldi, and other browsers.
Date: December 3, 2019
Time: 9:00 am - 4:00 pm
Trainer: Charlotte Zissel & Kristen Bowler-Marere
Cost: $60.00
STARS: 6
Core Competencies: Curriculum & Learning Environment, (3), Interactions (3)

Registration Reminders
Up to $250 fee reimbursement may be available through MERIT.
Registration and payment required 48 hours in advance
Full refunds for cancellations are only issued with at least one day advance notice.
Sorry, no refunds are available for last minute cancellations or no-shows.