Enhancing Quality of Early Learning Year 1, Part 1: Responsive Caregiving & Culturally Responsive Practices (Session B)
This training fulfills the first five hours for Enhancing Quality of Early Learning Year 1, or EQEL. It covers Responsive Caregiving & Culturally Responsive Practices over two sessions.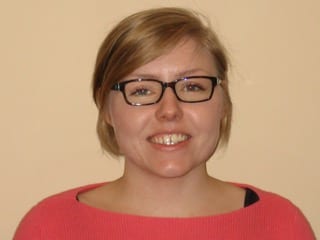 Who should take this training?
Unless an approved alternative was met, the following roles hired after August 1, 2019 must complete EQEL: assistant teacher, lead teacher, family home licensee, program supervisor, assistant director, and center director. Alternatives include an ECE Short or State certificate.
Learning Objectives
Describe culture and what it means to be culturally responsive
Articulate personal values, culture and biases
Use culturally responsive practices to include culture in family engagement and children's curriculum and environment
Describe brain building practices
Recognize serve and return interactions to foster brain building
Plan brain build practices for children
Describe executive functioning.
Apply skills to impact development of children's executive functioning skills.
Use games, activities and strategies that support focus, attention and self-control.
Develop a plan for individual well-being.
Describe trauma and its effects on children, families, and programs.
Use techniques to provide responsive caregiving.
*This is session B of the "EQEL Part 1" 5-hour training.  To register for this, please register at https://www.ccanorthwest.org/events/eqel1/.  To register for the EQEL Part 2, Sessions A & B, see https://www.ccanorthwest.org/events/eqel2/. 
Date: April 22 and April 29, 2021
Time: 6:00 pm - 8:30 pm
Trainer: Elyssa Yunker
Cost: Free
STARS: 5
Core Competencies: Level 2: Growth and Development, Curriculum and Learning Environment, Families and Community Partnerships, Interactions.

Registration Reminders
Registration required 48 hours in advance
Full refunds for cancellations are only issued with at least one day advance notice.
Sorry, no refunds are available for last minute cancellations or no-shows. Those arriving more than 15 minutes late will not receive STARS hours or a refund.
Class cancellations will be posted on our training calendar and registrants will be notified.
You should receive an automatic confirmation email within minutes of registering. If you do not receive one, please check your spam or junk mail folders first, then contact us at childcare@oppco.org.
Sorry! For online trainings it is not possible to register or pay for more than one person at a time. Please submit a separate registration for each person attending. Thanks!