Early Achievers Level Two Training: Introduction to Cultural Competence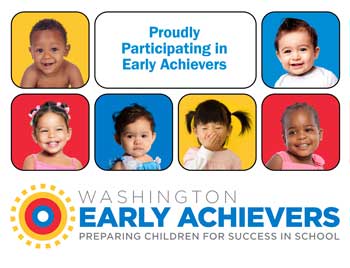 The understanding and respect of children's cultural heritage is a foundation stone for their social/emotional well-being and intellectual development. Introduction to Cultural Competency helps early childhood educators to reflect on their daily caregiving and teaching practices of young children, heighten their level of awareness of cultural influences, and increase their ability to interact with children and families.
Date: June 1, 2019
Time: 8:30 am - 10:30 am
Trainer: Fran Davidson
Cost: 0.00 for primary or secondary Early Achievers contacts
            20.00 for additional attendees
Core Competencies:
STARS: 2
Location:
Child Care Aware – Skagit Office
415 W Gates Street
Mount Vernon, WA 98273
Skagit 
Registration Reminders
Please register at least 48 hours in advance
Registration not accepted at class - please do not show up without registering with our office
Those arriving more than 15 minutes late will not receive a certificate or refund
Class cancellations will be posted on our training calendar and registrants will be notified
Full refunds will only be issued by calling by 12:00 pm the day before class. No refunds are given after noon deadline
We love children, but not in our classes please.
If you do not receive an email confirming your registration, please contact us at 360.734.8396 ext 227 or childcare@oppco.org.