The Creative Curriculum® for Infants, Toddlers, & Twos
How do you know that the children in your care are thriving and making progress in all areas of their development? The Creative Curriculum® for Infants, Toddlers & Twos is a comprehensive curriculum that offers daily support, guidance, and inspiration to teachers and caregivers of the youngest learners.
Join us for an exclusive training with a special guest instructor from Teaching Strategies® offered over two days, December 9–10, 2019.
UPDATE 11/22/19:  Kits are not included, nor are they necessary for the two-day training. However, if you do have them, the instructor will be using the three foundational volumes and suggests you bring them to follow along.
Please note: Google Chrome or Mozilla Firefox are recommended browsers when registering for classes. The website has been experiencing technical difficulties with Safari, Vivaldi, and other browsers.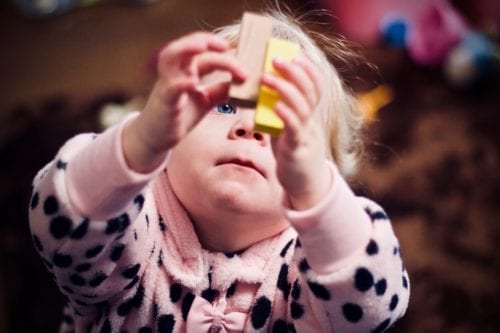 Date: December 9, 2019
Time: 9:00 am - 4:00 pm
Trainer: Dawn Hendricks
Cost: $130.00
STARS: 12
Core Competencies: Curriculum & Learning Environment Level 3-4

Registration Reminders
Up to $250 fee reimbursement may be available through MERIT.
Registration and payment required 48 hours in advance
Full refunds for cancellations are only issued with at least one day advance notice.
Sorry, no refunds are available for last minute cancellations or no-shows.