Conscious Discipline – Everett (Cancelled)
For the health and safety of staff and participants, this training has been cancelled this spring. Thank you for understanding!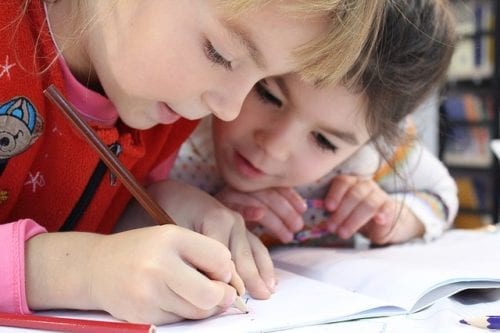 Each childcare program or classroom has its own culture that supports behavioral patterns that aid or impede learning. Conscious Discipline teaches how to intentionally build a culture of learning. 
Conscious Discipline® is an evidence-based, trauma-informed approach. It is recognized by the Substance Abuse and Mental Health Administration's (SAMHSA's) National Registry of Evidence-based Programs and Practices, and received high ratings in a Harvard analysis of the nation's top 25 social-emotional learning programs. In these sessions we will explore:
traditional and conscious discipline techniques 
understanding more about the brain's ability to process discipline 
ways to create a connected culture 
our own composure 
becoming assertive 
encouraging 
allowing choices 
developing empathy 
looking for positive intent 
the effective use of consequences
This training includes 10 modules (8 sessions) covered over three months for 20 hours of professional learning. Sessions are held on selected Wednesdays and Saturdays, and location varies by date. Dates include March 25, April 1, April 4, April 25, April 29, May 6, May 13, and May 20. Wednesday sessions will be located at Everett Public Schools Community Resource Center from 6:00 p.m.- 8:00 p.m. and Saturday sessions will be held at Everett Community College from 9:00 a.m.- 1:00 p.m. More Details will be provided upon registration.
The class fee includes a Conscious Discipline workbook for each participant. Full MERIT reimbursement is available after the first session for those who have not already received STARS reimbursement for 2019-2020 fiscal year. MERIT reimburses up to $250 per fiscal year.
Date: March 25, 2020
Time: 6:00 pm - 8:00 pm
Trainer: Pat Cavit
Cost: 200.00
STARS: 20
Core Competencies: Level 2: Child Growth & Development, Curriculum Learning Development, Interactions

Location:
Everett School District Community Resource Center (CRC)

Registration Reminders
Up to $250 fee reimbursement may be available through MERIT.
Registration and payment required 48 hours in advance
Full refunds for cancellations are only issued with at least one day advance notice.
Sorry, no refunds are available for last minute cancellations or no-shows. Participants arriving more than 15 minutes late will not receive STARS hours or a refund.
You should receive an automatic confirmation email within minutes of registering. Otherwise, please check your spam or junk mail folders, then contact us at childcare@oppco.org if you did not receive it.
Sorry! For online trainings it is not possible to register and pay for more than one person at a time. Please submit a separate registration for each person attending. Thanks!