Active Play & Healthy Eating Practices in Child Care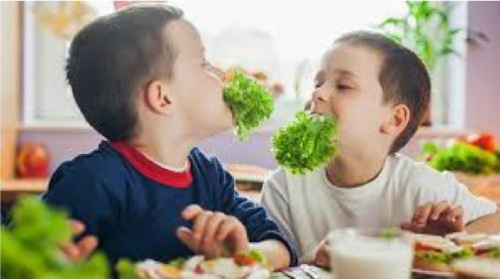 Join us for a discussion on how physical activity and healthy eating prepare children for success in school. Participants will practice using materials to create gross motor activities, learn how to incorporate physical play and healthy eating into daily practice, and discuss daily family-style meals and why they are important.
This training is based on a training originally facilitated by the Early Achievers  Health Connections Project and is suitable for all licensed family child care providers, child care center classroom teachers, and administrators.
Bonus! Participants will get active play activity cards, and depending on the number of participants, Elyssa will raffle:
2 full sets of activity kits (a set of hula hopes, cones, ropes, and scarfs)
one set with just cones and scarfs
6 family style meal starter kits that come with a book each
Playground stencils are available to whoever wants them
Date: August 1, 2019
Time: 6:30 pm - 8:30 pm
Trainer: Elyssa Yunker
Cost: $20.00
STARS: 2
Core Competencies: Health, Safety and Nutrition: Nutrition Level 2A, Curriculum and Learning Environment, Level 2D

Location:
Everett School District Community Resource Center (CRC) 3900 Broadway
Everett
Snohomish
Registration Reminders
Up to $250 fee reimbursement may be available through MERIT.
Please register at least 48 hours in advance
Registration not accepted at class - please do not show up without registering first
Class cancellations will be posted on our training calendar and registrants will be notified
Full refunds will only be issued by calling by noon the day before class. No refunds are given after the noon deadline
We love children, but not in our classes please.
If you do not receive an email confirming your registration, please contact us at 360.734.8396 ext 227 or childcare@oppco.org.